STAGE ONE LOT PLAN
Turn your dream home into a beautiful reality at Ashford Residences.

With lots available in a range of sizes in the Stage One Land Release
you will be sure to find the perfect land lot to suit your needs.

The majority of lots are flat, making for easy building, while gorgeous
streetscapes and comprehensive design guidelines also ensure your new home
is in good company in this new neighbourhood.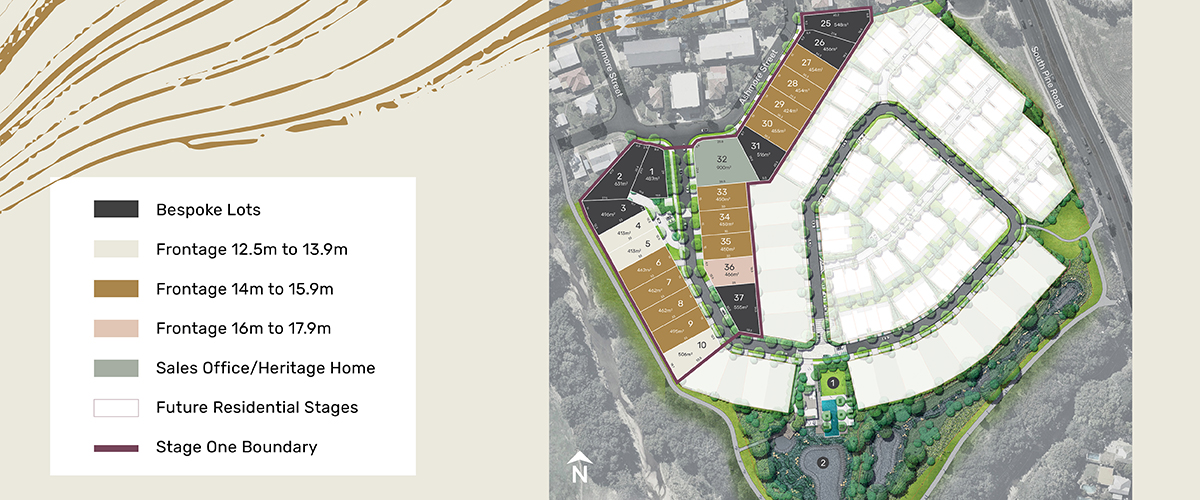 *Lot Plan disclaimer: The masterplan was prepared prior to construction and is indicative only and not intended to be a true representation of the final product as developed. This masterplan is believed to be correct as at November 2019, but is not guaranteed. Changes may be made to all aspects of the development (including, without limitation, to the layout, composition, streetscape, dimensions, specifications, service locations) during the development without notice. Dimensions are approximate only and may be the sum of multiple truncations. Lots may be subject to easements and covenants. Please refer to the contract plans and specifications, as this lot plan is for general guidance only. Version 1 - November 2019.