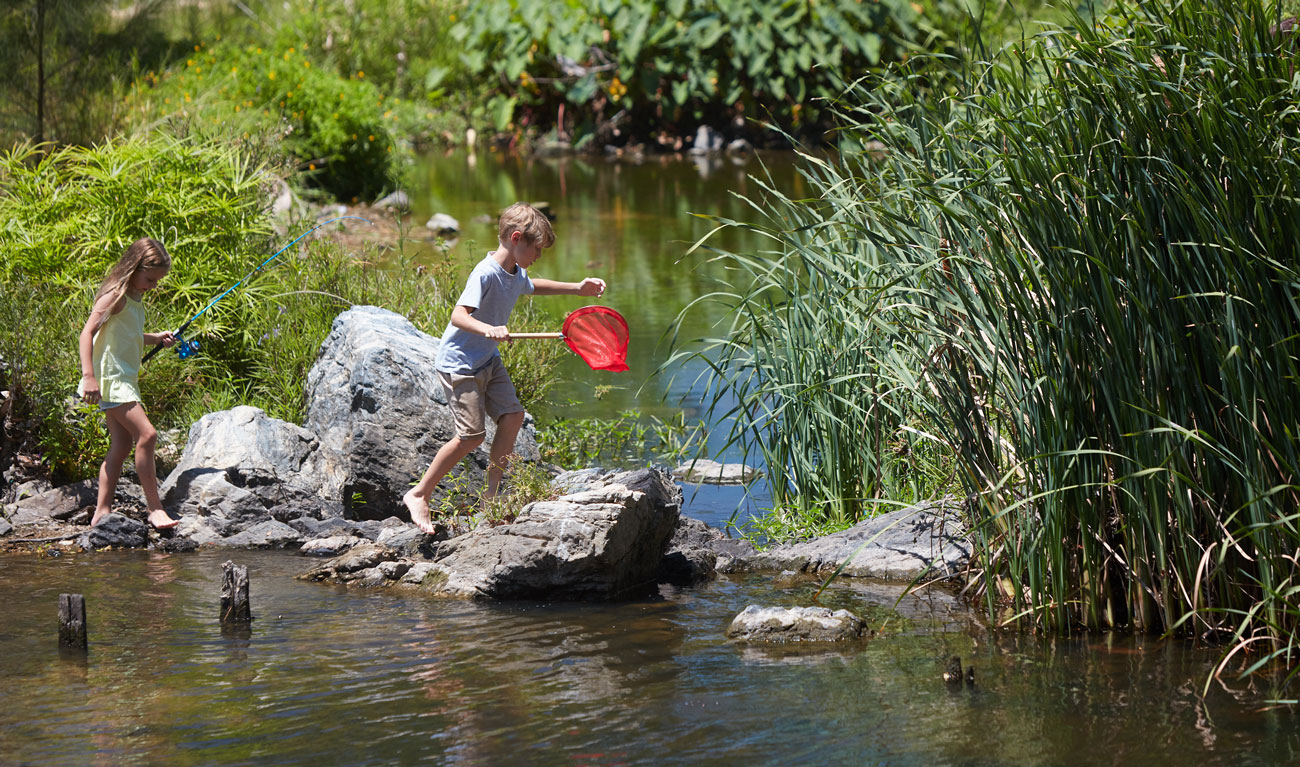 ---
June 2019
Mirvac is delighted to announce that our proposed development at 50 Ashmore Street has received Development Approval from Brisbane City Council.

Mirvac, working in conjunction with the community and Council, aims to deliver a community that adds value to Everton Park and creates a lasting legacy in the local area.

We are excited to deliver a new chapter for this historic site, with high quality residences that will set a new benchmark for design in Everton Park. This will include the installation of solar plus battery systems to all terrace homes as well as an exclusive residents club that will include a pool and recreation centre all overlooking the Kedron Brook.

As part of the community, we will be delivering a 1.1 hectare eco area alongside Kedron Brook, creating new green space for the Everton Park locals to enjoy, while improving the area's ecological health.
To review the approved plans, please download the PDF below or visit PD Online, Application number: A004708283.

---
---
PROJECT OVERVIEW
Delivering communities that create a lasting legacy is at the cornerstone of everything Mirvac does. Our vision for this new community is to create diverse and high quality homes for local downsizers, families and couples to join the existing Everton Park community.
Mirvac's proposed community will feature:
A mix of contemporary homes designed to complement the existing neighbourhood

No apartments are proposed
Detached homes and terrace homes to meet the changing needs of families
All terrace homes are 2 storeys
A 1.1 hectare eco area that will sit alongside the existing Kedron Brook bikeway and waterway
No impact on the existing Kedron Brook bike path
Retention and restoration of the heritage Queenslander house 'Murphy's Dairy Residence'. Restoration works to this house are currently underway and are anticipated to complete late this year.
All detached homes will be controlled by Residential Design Guidelines to ensure a high level of quality is maintained throughout the community
Double lock up garages provided for each residence
26 visitor car spaces which is almost double what is required in accordance with the Planning Scheme
Additional visitor parking is available on the driveways of the house lots
---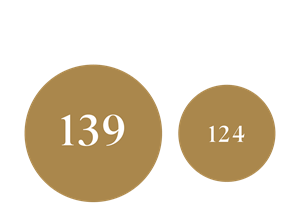 The total number of residences has been reduced from 139 to 124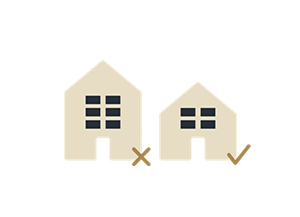 Three storey terrace homes have been removed. All residences are now only two-storeys in height.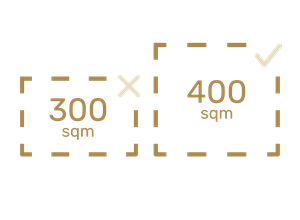 All 300sqm blocks have been removed from the masterplan, with the minimum land size increased to 400sqm.
The average size of the blocks throughout the development is now 458sqm. The land lots are also deeper and have wider frontages.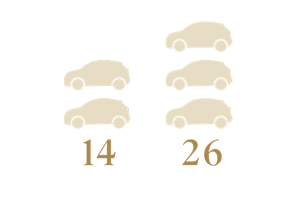 Visitor carparking has now increased from 14 to 26 spaces, which is almost double what is required in accordance with the Planning Scheme.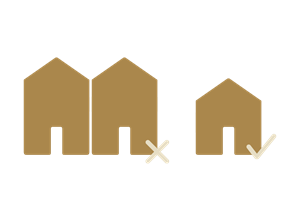 Based on community and council feedback the bulk and scale of the terrace homes has been reduced.
---
FAQS
When is this project due to commence construction?
The project is anticipated to commence construction in 2019. Indicative timing for construction is approximately 1.5 - 2 years.

Is the proposed development in accordance with Council's development / town planning controls?
The proposal is generally consistent with Council's development controls. The application has been reviewed and approved by the Department of Transport and Main Roads (TMR).

What will the development look like from Kedron Brook cycleway? Will there be vegetation?
A Landscape Concept Plan has been prepared for the proposed development. The plan shows planting of trees along the site boundary where it adjoins the cycleway. The cycleway will remain unaltered as it is a Council asset. The proposed eco area will adjoin a section of the Kedron Brook waterway and cycleway and it will be extensively landscaped.

Does the site flood? If so, how will this affect the development / surrounding homes?
Mirvac has engaged hydraulic engineers, Engeny Water Management to undertake a flood impact assessment to define flood impacts associated with the proposed development. The results of the assessment show that any observed flood impacts are well contained within the waterway extent and do not cause an increase in flood extent on private property. Based on the 1% Annual Exceedance Probability (AEP) flood impact results, the proposed development is not predicted to cause any tangible flood impacts. Engeny and Mirvac will continue to develop a plan in consultation with Brisbane City Council to manage water flows effectively so that nearby residents are not negatively impacted.

Will this development have any negative impacts on Kedron Brook?
The proposal is likely to have positive impacts on the Kedron Brook and will provide ecological features above and beyond those existing due largely to the inclusion of the proposed eco area.

Will you deliver any community facilities?
The proposed development includes recreational facilities such as a pool and BBQ area, which will be available for use by residents only. In addition, the proposed development includes an eco area near the cycleway, which will be open to the whole community and general public. When completed, the development will be managed and maintained by a body corporate and a community manager. It is also proposed that the body corporate will maintain the common facilities, including the nature reserve.

Will existing local roads and infrastructure be able to cater for the increased population as a result of this new development? What impact will the development have on local roads and traffic flows?
A detailed Traffic Impact Assessment has been conducted by traffic engineers TTM for the proposed development. The Traffic Impact Assessment looks at the amount of traffic that is likely to result from the proposed development and considers the impact this is likely to have on the surrounding road network. It also looks at site access and car parking supply.
Traffic surveys were conducted on roads surrounding the site to assess existing traffic volumes. This information was also used to predict future traffic volumes (i.e. under a scenario that assumes the development is constructed) and then from this future traffic operations were assessed. The Traffic Impact Assessment found that:

The surrounding residential streets such as Ashmore Street, Barrymore Street, Venning Street and Newhaven Street are categorised as "Neighbourhood Roads", which are designed to allow parking on either side while maintaining traffic flow in each direction. If two cars park on opposite sides, through traffic will need to proceed in one direction at a time. Brisbane City Council indicates that Neighbourhood Roads can carry traffic volumes of 1,000 to 3,000 vehicles per day. Taking into consideration ongoing development on other properties and the proposed development, all surrounding residential streets in the local area are expected to carry traffic volumes within this range.
There will be no significant change to traffic operations on major roads including Griffith Street, Stafford Road and South Pine Road. In peak hours, traffic volumes on these roads would increase by approximately 1 vehicle every 2 minutes in any given direction. Maximum queues on Griffith Street would increase by approximately 1-2 vehicles in the peak hours.
This traffic impact assessment requires review and approval by both Brisbane City Council and the State Government (Department of Transport and Main Roads). So far Transport and Main Roads have advised that they agree the proposed development will not impact on the safety and efficiency of the state-controlled road network (being South Pine Road and Stafford Road). Brisbane City Council are continuing their review of the Traffic Impact Assessment.

Why is access for the development from Ashmore Street rather than South Pine Road?
South Pine Road is controlled by the State Government (Department of Transport and Main Roads). Transport and Main Roads are generally unsupportive of new developments accessing state-controlled roads, particularly when a site can be accessed via neighbourhood roads. Access cannot be obtained from the existing Harvey Norman traffic signals as Transport and Main Roads plan to decommission these signals as part of the future South Pine Road / Stafford Road upgrades. When these upgrades are completed, congestion along South Pine Road and other major roads such as Griffith Street will be reduced.
Whilst the main driveway to the site is on Ashmore Street, traffic will be able to use several neighbourhood roads to access the wider road network including Ashmore Street, Barrymore Street and Venning Street. With these routing options, traffic movements from the development will be dispersed, meaning traffic volumes on these roads will remain within the acceptable ranges nominated by Brisbane City Council.
The proposed access solution is the most suitable solution balancing both Brisbane City Council and Transport and Main Roads requirements.