PROJECT UPDATE - JUNE 2020
Within the coming weeks Mirvac is anticipating civil construction commencement of the Stage 1 and Stage 2 land lots as well as Stage 3A and 3B of the Development Approval. As mentioned in our last community update issued in April 2020, in the lead up to site commencement you will start to see some activity on site as we prepare to start construction.
Community Information Pack
To keep the surrounding local community and interested parties updated during this time, Mirvac has prepared an information pack containing key items from the Brisbane City Council approved Construction Management Plan (CMP). This information pack contains extracted information from the CMP including; traffic management, dust and noise minimisation, operating hours as well as various other item. The full information pack is available for download below.
---
PROJECT OVERVIEW
Delivering communities that create a lasting legacy is at the cornerstone of everything Mirvac does. Our vision for this new community is to create diverse and high quality homes for local downsizers, families and couples to join the existing Everton Park community.
Mirvac's proposed community will feature:
A mix of contemporary homes designed to complement the existing neighbourhood

No apartments are proposed
Detached homes and terrace homes to meet the changing needs of families
All terrace homes are 2 storeys
A 1.1 hectare eco area that will sit alongside the existing Kedron Brook bikeway and waterway
No impact on the existing Kedron Brook bike path
Retention and restoration of the heritage Queenslander house 'Murphy's Dairy Residence'. Restoration works to this house are currently underway and are anticipated to complete late this year.
All detached homes will be controlled by Residential Design Guidelines to ensure a high level of quality is maintained throughout the community
Double lock up garages provided for each residence
26 visitor car spaces which is almost double what is required in accordance with the Planning Scheme
Additional visitor parking is available on the driveways of the house lots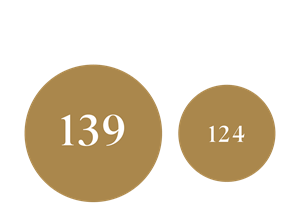 The total number of residences has been reduced from 139 to 124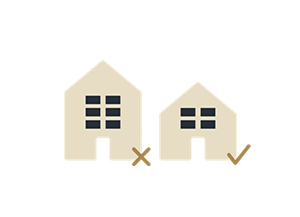 Three storey terrace homes have been removed. All residences are now only two-storeys in height.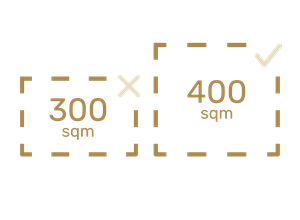 All 300sqm blocks have been removed from the masterplan, with the minimum land size increased to 400sqm.
The average size of the blocks throughout the development is now 458sqm. The land lots are also deeper and have wider frontages.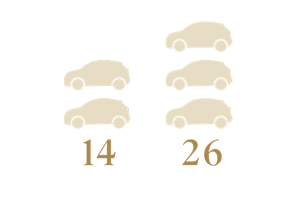 Visitor carparking has now increased from 14 to 26 spaces, which is almost double what is required in accordance with the Planning Scheme.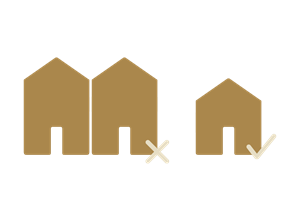 Based on community and council feedback the bulk and scale of the terrace homes has been reduced.
---
---